MEM Endorsed Instructors
Below is a list of the therapists from around the world who were trained by and are endorsed by Sandra Artzberger to teach Manual Edema Mobilization.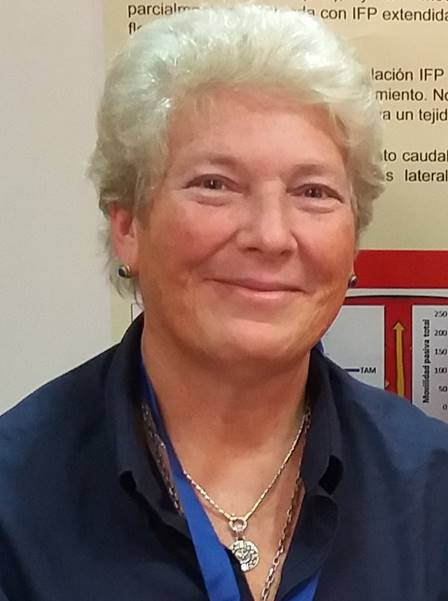 Janine Hareau Bonomi Ph.D HT, OT, PT
Janine Hareau Bonomi Ph.D HT, OT, PT is from Montevideo, Uruguay and can be contacted at:
Janine Hareau Bonomi Ph.D HT, OT, PT is from Montevideo, Uruguay and can be contacted at: [email protected]
Learn more about Janine Hareau Bonomi

Janine Hareau Bonomi Ph.D OT, OT, PT is from Montevideo Uruguay and known as a pioneer in therapy development. She received her PT degree in Montevideo, and then pursued an OT degree from the University of Wis. Milwaukee USA, came home as the first OT in her country and established the first and continuing only private Hand Therapy Clinic. Her Ph.D in Occupational Therapy was received from Nova Southeastern University, Ft. Lauderdale, Florida.

Combining her therapy knowledge with that of other distinguished physicians and therapists she helped found TELETON Pediatric Rehabilitation Center-another first for her country. Janine has also published articles and contributed to hand therapy chapters.

Presently Janine continues to head her private Hand Therapy clinic having 6 therapists, is Chief of Occupational Therapy Department at TELETON, is Professor/ Director of the Occupational Therapy Program at University of UDELAR in Montevideo, and to date has conducted hand therapy workshops internationally in approximately 9 countries. Since 1999 Janine has been teaching MEM. Languages Janine is fluent in include: Spanish, English, and French.

Janine can be contacted at: [email protected]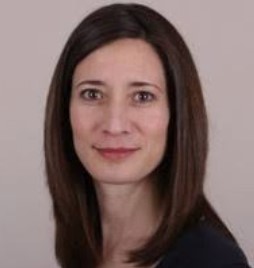 Vivian Dim, HBSc BHSc (OT), MClSc, CHT, LLCC, IIWCC
Vivian Dim HBSc, BHSc (OT), MClSc, CHT, LLCC, IIWCC from Beamsville, Ontario CA. and can be contacted at: [email protected] or 289-897-870
Learn more about Vivian Dim

Vivian Dim HBSc, BHSc (OT), MClSc, CHT, LLCC, IIWCC is an occupational therapist from Canada who has worked in the area of hand therapy since 2000. In 2010 she started Arm More Therapy, a private practice in hand therapy, stroke rehabilitation as well as lymphedema management located in Beamsville, Ontario CA. Through this same company she sponsors workshops throughout Canada and is also one of the seminar instructors. In addition, Vivian has certification in complete Decongestive Therapy for the treatment of lymphedema, is a garment fitter, and is a Certified Kinesiotaping Clinician. She has been appointed the Canadian instructor for Manual Edema Mobilization (MEM) by Sandra Artzberger, the founder of the MEM treatment and has conducted several courses nationally and in the US plus written an article about MEM for ASHT Newsletter. Vivian can be reached at: [email protected] or 289-897-8707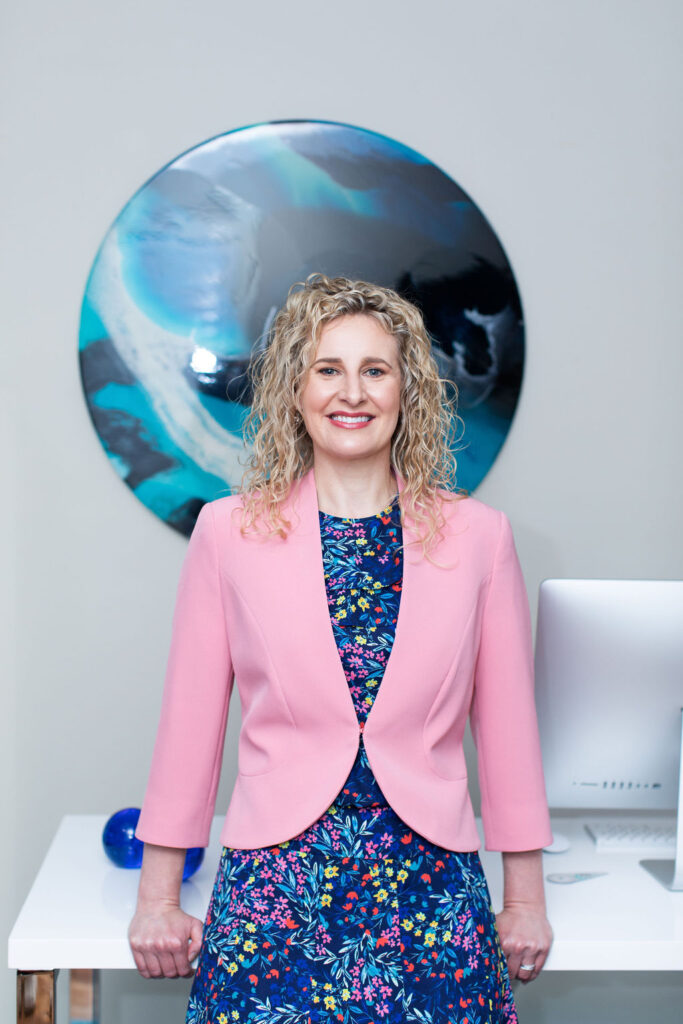 Belinda Hession, PT, CHT
Belinda Hession PT CHT from Sydney, Australia can be contacted at: [email protected]
Learn more about Belinda Hession

Belinda Hession PT CHT, has been treating hand and upper limb injuries for 15 years after completing her Bachelor of Applied Science in Physiotherapy at the University of Sydney in 1998, then in 2004 became a Certified Hand Therapist. Memberships include: the Australian Hand Therapy Association (AHTA), Australian Physiotherapy Association (APA) and an associate of the NSW Hand Surgeons Association. Belinda served on the AHTA Executive Committee for 4 years, between 2009 – 2012. Having experience in the public system and a variety of private practices, Belinda currently works full time in a private hand therapy practice in Sydney, Australia. Belinda has a passion for MEM, hand therapy and the education of both patients and therapists alike. She can be reached at: [email protected]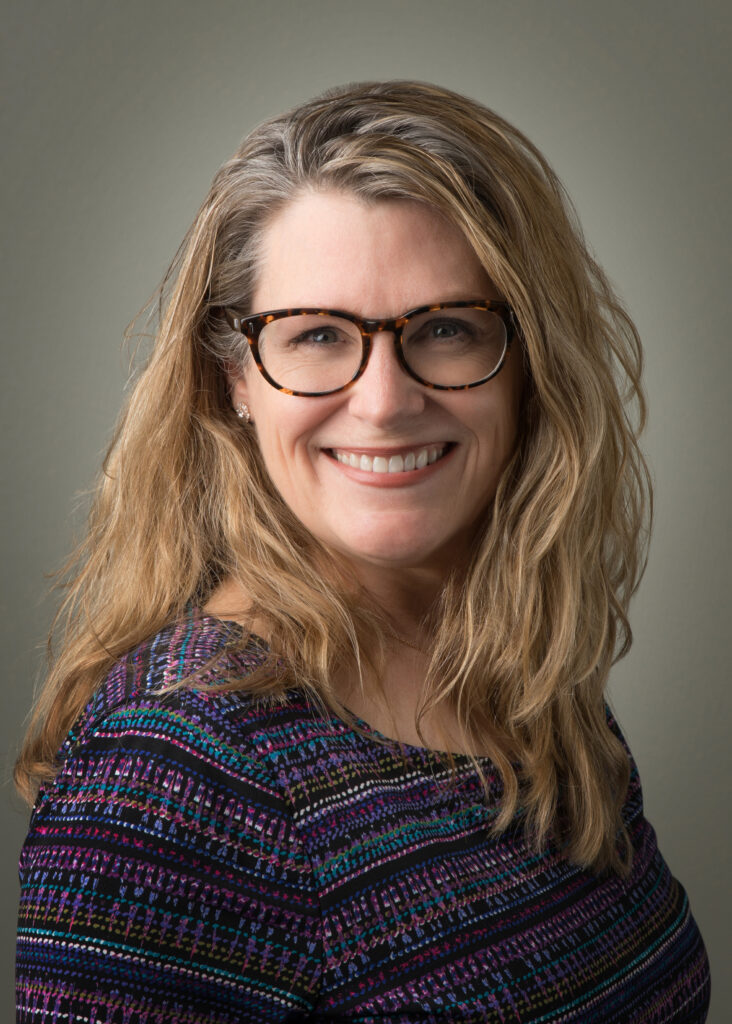 Sandy Heald Sublett, PT, DPT, OCS, CLT
Sandy Heald Sublett, PT, DPT, OCS, CLT is from Cedar Rapids, Iowa and can be contacted at: [email protected]
Learn more about Sandy Heald Sublett

Sandy Heald Sublett, PT, DPT, OCS, CLT, has practiced physical therapy in a variety of settings in 3 states since 1986. In 2018, she opened an out-patient physical and hand therapy clinic. It is a growing and thriving private practice in Cedar Rapids, Iowa whose therapists all incorporate MEM and lymphatic treatment when indicated.

Sandy's mission is to "create a paradigm shift in swelling management" through MEM education, research, and networking to bring and keep together those who are passionate about providing the best evidence-based care, which then must include an understanding and skills with incorporating the lymphatics into rehabilitation.

She received her BS in PT from The University of Texas – Southwestern Medical Center (Dallas, TX), and transitional DPT from St. Ambrose University (Davenport, IA). In addition to achieving board certification as an Orthopedic Clinical Specialist in Physical Therapy and being a Certified Lymphedema Therapist, she has passed competencies in vestibular rehabilitation, and held NDT certification. In 2020 she completed lymphedema wound care certification through ILWTI.

Dr. Sublett supports researchers that will bring more understanding and evidence to support the incorporation of lymphatic treatment techniques to all areas of rehabilitation where swelling is a side-effect. Refer to the publications section for links to articles that support MEM and lymphatic techniques.

Past teaching experience includes an adjunct faculty position at Clarke University (Dubuque, IA), teaching continuing education courses through the Iowa Physical Therapy Association, at the APTA Combined Sections Meeting, ASHT, and others. Sandy speaks across the United States on MEM, both for shorter presentation and the full MEM course. She looks forward to sharing treatment techniques that will change how clinicians view their abilities to enhance healing and recovery as well as maximize outcomes. Sandy can be reached at: [email protected]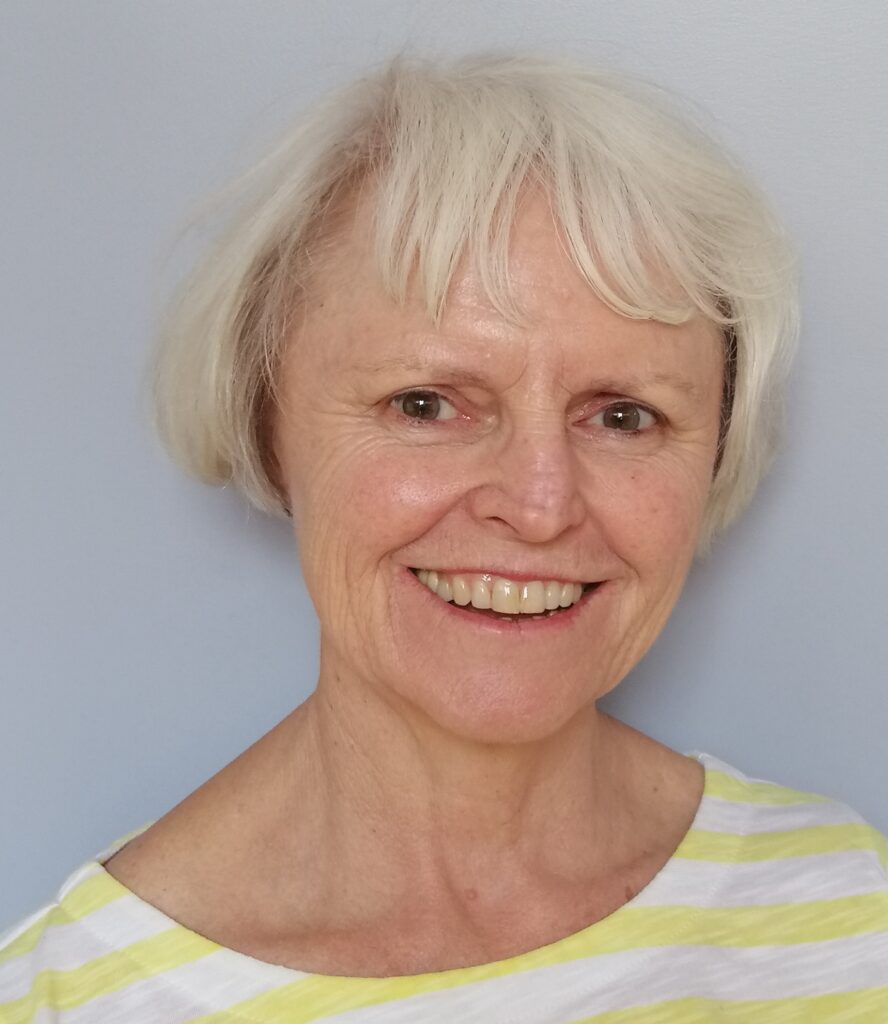 Corrianne van Velze, B.Occ Ther, B. Occ Ther (Hons); MSc Occ Ther
Corrianne van Velze B.Occ Ther, B. Occ Ther (Hons); MSc Occ Ther is from Pretoria, South Africa and can be contacted at: [email protected]
Learn more about Corrianne van Velze

Corrianne van Velze B.Occ Ther (1976); B. Occ Ther (Hons) (1985); MSc Occ Ther (1995) is a pioneer in the field of hand therapy and "the" mentor and teacher of other hand therapists not only in South Africa but also in other countries. She lives and works in Pretoria, South Africa where she has established a private Hand Therapy Practice. In addition, she is a part time lecturer in the Department of Occupational Therapy at the University of Pretoria where she teaches and coordinates all the Post Graduate Hand Therapy programs. These include a Diploma in Hand Therapy and a Masters degree in Hand Therapy.

Text and technical publishing experiences have included a Hand Therapy teaching CDRom, called the Hand Therapy Tutor, which has been sold worldwide. In addition, she is co-editor of The Hand Book which is a therapist/physician centered text about hand surgery and hand rehabilitation.

She has published a number of scientific articles in the Journal of Hand Therapy and has presented papers on hand therapy, research and hand therapy education at National and International congresses since 1987. Countries where Corrianne has taught Hand Therapy and splinting include: South Africa, the UK, Brazil, Portugal, Sweden, Turkey, Hungary, Hong Kong, Tanzania, Kenya, Uganda, Ghana, Botswana, Namibia, Mauritius, Switzerland and the United States. She has taught MEM all over South Africa, in Mauritius, Portugal, Brazil, Namibia and Switzerland. She is fluent in English, Dutch, Afrikaans and has a working knowledge of German and can be contacted by Email at: [email protected]
---
MEM Associates
Below are therapists that are dedicated to creating a paradigm shift in swelling management with the practice and promotion of MEM, through research and other training that supports the use of lymphatic techniques in rehabilitation.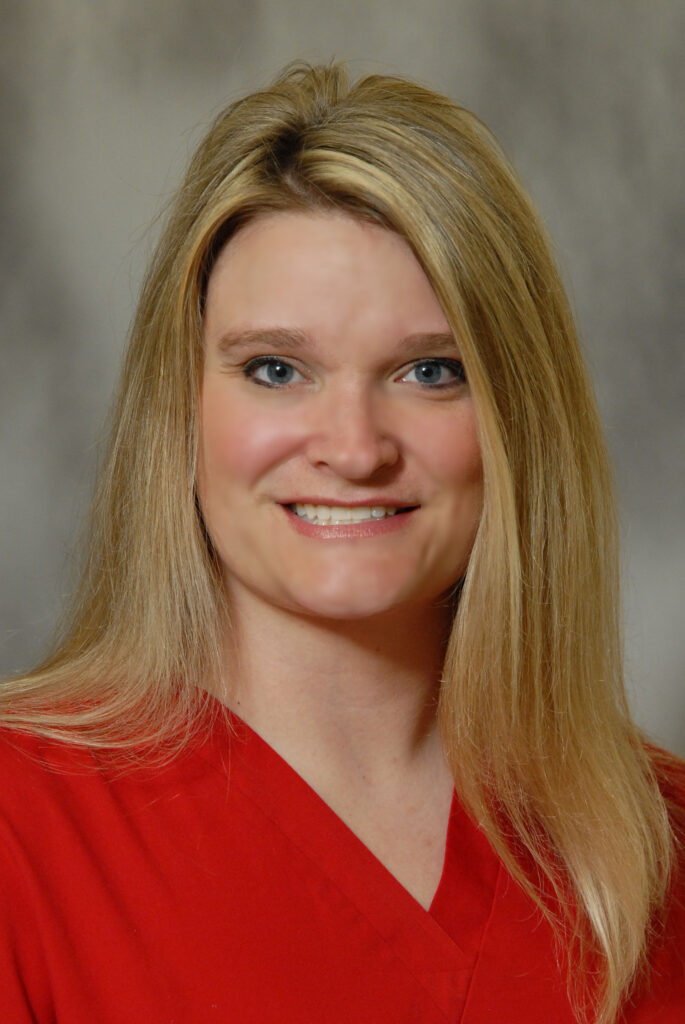 Holly Schifsky OTR/L, CNT, NTMTC, CBIS
Holly Schifsky OTR/L, CNT, NTMTC, CBIS is from the United States and can be contacted at [email protected].
Learn more about Holly Schifsky

Holly Schifsky, OTR/L, CNT, NTMTC, CBIS is a 1997 graduate of the University of North Dakota Occupational Therapy program. She has focused her career on advancing clinical skills to provide evidence-based interventions for neonates/infants/toddlers/young children with non-traumatic and traumatic injuries. She is a Certified Brain Injury Specialist, Certified Neonatal Therapist, and Certified Neonatal Touch and Massage clinician. She completed her infant/toddler NDT training, including a 6-month clinical mentorship. Her Manual Edema Mobilization training was completed in 2002 and she has utilized these principles to provide early mobilization and developmental care to the most medically complex infants in the NICU. She has presented at a variety of regional, national, and international conferences on topics related to neonatal therapy, feeding, complex medical developmental interventions for infants, and developmental motor interventions. She has been working in pediatrics for the past 25 years, with the past 15 years dedicated to exclusive NICU care in a level IV NICU at the University of Minnesota Children's Hospital. She is a highly sought-after speaker with faculty positions at Education Resources Inc, Neonatal Touch and Massage, and Manual Edema Mobilization. She provides professional level continuing education events for her faculty affiliations. She is an active member of the National Association of Neonatal Therapists and has contributed poster presentations, lectures, and pre-conference sessions to that group. In 2018, she was recognized by NANT and received the award for "Clinical Excellence" due to her dedication and clinical commitment to advancing developmental care for infants with cardiopulmonary conditions.
---
In loving memory:
Coleen T Gately, MS, PT, DPT, CHT, CLT (11/26/1973 – 11/6/2017) worked as a physical therapist at a nationally ranked orthopedic hospital in New York City. Her clinical interests included orthopedics, sports medicine and hand therapy. Coleen lectured at the collegiate level and at professional continuing education courses. After becoming a Certified Lymphedema Therapist and learning MEM, she successfully applied MEM techniques with her patient population, becoming a dedicated proponent of this approach to edema management. Following Sandra Artzberger's retirement, Coleen was instrumental in working with the other endorsed instructors to help promote the information in the course through professional presentations, and in delving deep into the current research literature to keep the content current. She is greatly missed by her North American colleagues.